Sounds of Pittsburgh Chorus Cabaret
Join us for A Night With The Stars! Buy your tickets now and invite your friends for a fun evening of a cappella music.
Featuring performances by The Sounds of Pittsburgh Chorus with Master Director, David Wallace and special guest Speakeasy Quartet.
Purchase tickets online using the links below or in-person through a chorus member or at the door. Dinner and show for $30. $12 for children age 10 and under. Tickets must be purchased in advance.
COMING UP IN SEPTEMBER!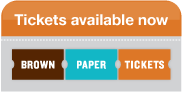 Saturday, September 9, 2017
Kennedy Township Volunteer Fire Hall
1796 Pine Hollow Rd., McKees Rocks, PA 15136
6pm dinner and a show.
Advanced purchase required.
Featuring the chorus with the Speakeasy Quartet. This is the last local chorus performance before we compete in the Sweet Adelines International competition in October!

Speakeasy Quartet
Speakeasy was formed in 2015 as a Barbershop Harmony Society quartet and has quickly captured the attention of barbershop enthusiasts with their mellow sound and unique style. Members include: Matt Cook-Tenor, Keith Parker, Jr.-Lead, Terry Keith-Bass and Kerry Conrad-Baritone. They recently competed in the Barbershop Harmony Society International quartet competition held in July 2017 in Las Vegas.
Ad Space Available
If you are interested in sponsoring our program, there is ad space available. Complete the forms below by August 14. Details are on the sheets.