The Sounds of Pittsburgh Chorus is a non-profit 501(c)3 organization. Our chorus provides many opportunities for performances and education, and while our dues cover most of the basics we depend on contributions to defray the cost of costumes, coaches and special performance expenses.
Piano Fiasco Dueling Pianos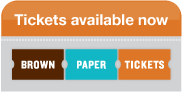 Amazon Smile
Purchase with purpose. Shop for back to school supplies by clicking the picture first and Amazon donates to Sounds of Pittsburgh Chorus. It's that easy! Set this link as a shortcut and do all your shopping for Sounds of Pittsburgh Chorus!
Gift Cards (Scrip)
We offer gift cards that benefit the chorus. Just like the gift cards you get at your neighborhood grocery store, you can choose from our list. The big difference is that the chorus will get anywhere from 4% to 15% or more as profit for buying your gift cards through us. Orders are placed the first week of every month. You can place your order through a chorus member or by contacting Sally Doverspike directly.
Holiday Fundraising Events
Yankee Candles
Follow this link
Our chorus receives 40% profit from each product you purchase from this link. What a great way to support the chorus and complete some gift shopping at the same time!
We are currently selling Sarris Candy!
Shop Here to Support the Chorus
Gold Medal Ideas
Gold Medal Ideas provides logoed merchandise for your business or organization.
iGive
Free Ways to Help Sounds of Pittsburgh Chorus Raise Much-Needed Funds.
Every time you shop at any of 700+ online stores in the iGive network, a portion of the money you spend benefits Sounds of Pittsburgh Chorus. It's a free service, and you'll never pay more when you reach a store through iGive. In fact, smart shoppers will enjoy iGive's repository of coupons, free shipping deals, and sales. To get started, just create your free iGive account. And when you search the web, do it through iSearchiGive.com where each search means a penny (or more!) for our cause!
GoodSearch
Search the web with GoodSearch.com and each time you do a search, GoodSearch will donate about a penny to our cause! Shop online at GoodShop.com and a percentage of each purchase will be donated to our cause! More than 600 top stores are participating including Amazon, Target, Staples, Best Buy and more!